Porcelain Veneers in Grand Junction, CO
---
Are your teeth chipped, stained or suffering from some cosmetic damage or imperfection? If so, you may be a candidate for porcelain veneers. As your dentist in Grand Junction CO, we can help! We provide professional porcelain veneer installation services for our patients. Call us today at Western Slope Dental Center to make an appointment.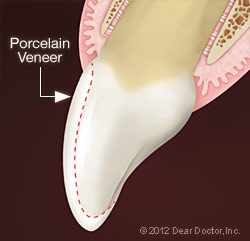 What Are Porcelain Veneers?
Porcelain veneers are like covers for your teeth. They hide imperfections, giving your teeth a more uniform and attractive appearance. Veneers are permanently attached to the front of your teeth. They don't provide any structural reinforcement, but they can make your teeth look beautiful. This type of cosmetic dental procedure can give you the smile you've always wanted.
Are Porcelain Veneers For You?
You may be a good candidate for porcelain veneer installation in Grand Junction CO if:
You have good oral hygiene habits.
Your teeth are structurally sound but need some cosmetic help.
You want a permanent solution to ensure that your teeth always look beautiful.
Most people who get veneers for their teeth struggle with problems like crooked teeth, gaps between their teeth, stains on their tooth enamel, or short or misshapen teeth. If this describes you, then you might be the perfect patient for installing veneers.
What's the Process for Installing Porcelain Veneers?
To install veneers on your teeth, your dentist at Western Slope Dental Center will start by evaluating your teeth to ensure that you're a good candidate for porcelain veneers. Then, your dentist will make an impression of your teeth to send to a lab for the veneers to be made.
Your dentist will grind down the teeth where veneers will be installed, and install temporary veneers to cover your tooth. When the permanent veneers arrive from the lab, you'll be called back to your dentist for the installation.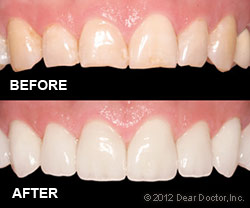 Call Your Dentist at Western Slope Dental Center Today
Do you want porcelain veneers to improve your smile? If so, call your dentist at Western Slope Dental Center today.
Make an appointment! We're happy to evaluate your teeth, and if you're a good candidate for veneers, we can help you get started with the process.